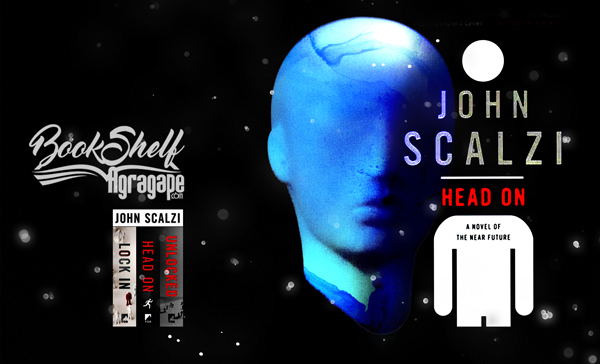 Head-On: A Novel of the Near Future by John Scalzi
An Agragape Book Review
Stricken with Haden's Syndrome, part of the world's population are unable to use their bodies. Technology has developed to allowing them the freedom to move and to be apart of the world, using robot bodies called Threeps. It is an increasingly expensive tech, which the government, and the population of non-Haden's, is no longer happy subsidizing. The NonHaden find themselves having to rebuild the world to make it accessible to those with Haden's and their needs.
Scalzi flexes his storytelling chops by placing this parable of a healthy world dealing with a marginalized community and the bitterness that grows over time, into the background of Head-On. On the surface, this is a well done buddy-cop story investigating a rare death of a Hayden's Syndrome "athlete."
Growing up, I consumed every word I could find written by Michael Crichton and John Grisham. Scalzi's writing is everything I loved about Crichton and Grisham wrapped up in a beautiful Sci-Fi box of pure joy for the Fan Boy in me.
Like a master magician, he crafts a witty story. It keeps you entertained and focused on the story. Those looking past the magician's sleight of hand, look to find the more profound truth.  They find a story carrying the weight of political commentary and thought-provoking social satire in a way that shines a light on the issue without alienating anyone in the process. There are few out there, at the moment, who manage to write as he does. 
You can grab it from this affiliate link on Amazon. https://amzn.to/2Eqc5JD 
---
About John Scalzi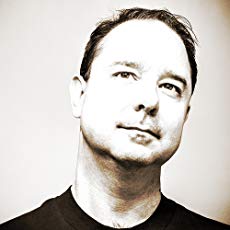 JOHN SCALZI is one of the most popular and acclaimed SF authors to emerge in the last decade. His massively successful debut Old Man's War won him science fiction's John W. Campbell Award for Best New Writer. His New York Times bestsellers include The Last Colony, Fuzzy Nation, and Redshirts; which won 2013's Hugo Award for Best Novel. Material from his widely read blog, Whatever, has also earned him two other Hugo Awards. Scalzi also serves as critic-at-large for LA Times.
He lives in Ohio with his wife and daughter.
Take a few minutes to go visit his blog to find all kinds of interesting things and even random stories and tidbits about writing. You can get there a couple of ways.
You can go to google and place the word "whatever" in the search bar. Skip the first 2-3 hits, on mine, they were dictionary.com and Wikipedia. His blog is usually number 4 in my results. Seriously go looking for "whatever" and you find Scalzi. I want to be this guy's friend. 
You also have the option of the plain boring click-and-load address is here for you too. Just in case you are not feeling adventurous.